If you've visited the PALFINGER booth at a trade fair recently, you may have noticed something out of the ordinary: attendees standing around wearing virtual reality (VR) headsets. VR is a simulated digital environment that the wearer can explore by turning and looking around – just like in the physical world. And it's having a big impact on PALFINGER MARINE's core business areas. Here's how.
A VIRTUAL PRODUCT TOUR
Presenting a diverse product portfolio can be a challenge for sales and marketing teams, especially at trade events. But with VR, they're bringing potential clients closer to the end product, enabling them to take a virtual walk through a life-size vessel. "We wanted to give trade fair attendees a real-life experience," says Christina Zaunrieth, Marketing and Communications Director at PALFINGER MARINE. "If we bring only a scaled-down product model or product presentations on tablets and laptops, attendees can't grasp the full size and scale. Or imagine if we took our gigantic active heave crane with us that would sometimes fill the entire hall. Through VR goggles, attendees have the chance to see and explore our products in an authentic way. That's why we started the VR project, equipping a virtual vessel with products from our portfolio and using it as a showroom."
AN OPTIMIZED DESIGN PROCESS
Research and development (R&D) teams at PALFINGER MARINE are also making full use of the new technology. "VR helps us build the best boat possible," explains Tijmen van Nieuwenhuijzen, Lead Design and Certification Engineer for Boats and Davits from the Harderwijk, Netherlands office. "We can pick up on any design issues at an early stage of development and make adjustments long before building has begun. By detecting any errors in advance, VR not only increases equipment safety but also helps us maintain sustainable operations."
The investment in VR is already yielding positive results for the R&D team in Seimsfoss, Norway. "When working on supersize projects, visualizing products on a computer screen would simply be impossible," says Arild Lokøy, Technical Director. As a prime example, the MPC49 is PALFINGER MARINE's flagship lifeboat and one of the world's largest. The vessel really is huge: 15.5 metres long, 5.5 metres wide and enough capacity for an incredible 440 people. Both the boat and its PD55DM davit were designed with the help of VR technology.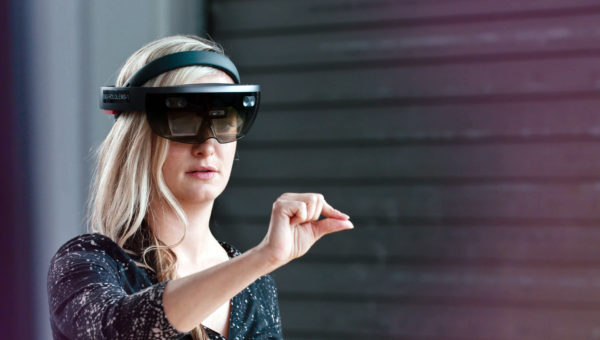 TRAINING FOR NEW HEIGHTS
Training is an essential part of the service process – and it has benefited greatly from digitalization. VR technology proved essential when training crane operators for one of PALFINGER MARINE's prestigous projects, Johan Sverdrup, a large oil field in the North Sea. Sulejman Durakovic, Mechanical Engineer for Offshore Lifting and Handling Solutions from Bergen, Norway explains: "The service department and I led the crane maintenance training session for the client, three groups visiting from Statoil. At 45 metres high, 70 metres long and 180 tons, the massive offshore DKW2500 crane is fully electric and designed to operate in extreme conditions. The enormous crane was assembled in Gdynia, Poland, so flying the entire team there from Norway would have been quite an unsustainable operation. With VR, we could hold it in Bergen instead."
LOOKING TO THE FUTURE
New technologies are an essential part of the PALFINGER Group's future (see PALFINGER 21st) – with VR being a prominent example. PALFINGER MARINE employees from design, engineering, sales and other areas can now optimize design processes, train clients more effectively and communicate the full potential of the range with ease. No longer just a gaming device or a retail tool, VR is helping to unlock new potential in marine engineering.
PALFINGER MARINE locations equipped with VR stations:
1x Austria
2x Norway
1x Netherlands
1x USA
1x Singapore
Digitalization at PALFINGER
In our digitalization program, we are pooling our digital competencies as well as our new approaches, products and services for the benefit of our customers.
In accordance with our LIFETIME EXCELLENCE brand promise, our aspiration is to collaborate with our customers to develop outstanding solutions that make everyday work easier in the long term.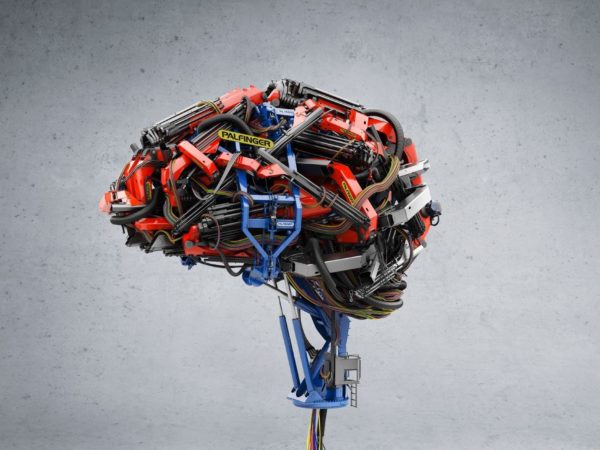 PALFINGER 21st
At the PALFINGER Group, we care about investing in new developments and exploring the unknown. PALFINGER 21st was established with this purpose. PALFINGER 21st is an umbrella term for a whole new series of possibilities, opportunities and ideas. It stands for unconventional approaches and fresh fields of expertise and describes a distinct business area that faces up to new technologies and promotes radical ideas with the potential to change our business – and our world.
PALFINGER 21st is an important investment in our future. It sets out to identify and realize disruptive business models using new technology and unconventional approaches. With PALFINGER 21st, we pursue the development of unfamiliar yet compatible core competencies as well as sustainable customer solutions. PALFINGER 21st creates innovation and long-term value.