The PALFINGER World Tour 2021 returns from the 16th to 18th of June 2021, once again under the motto "Challenge Accepted". This year, the first day of the three-day digital event is dedicated exclusively to our Marine business. We invite you to visit our seven main PALFINGER service hubs in the world regions Europe, Latin America, North America, Africa, the Middle East, India, the Commonwealth of Independent States, and Asia-Pacific. In short videos submitted by valued employees on the ground, you'll get the chance to meet the people who ensure our sophisticated products retain their excellence throughout their lifecycle.
The world tour begins …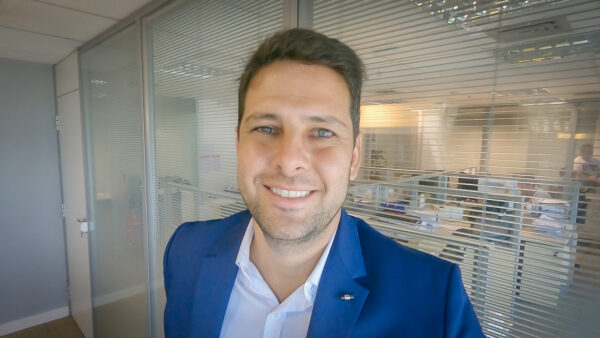 The first stop of our World Tour is Rio de Janeiro, Brazil. This service hub specializes in providing servicing and spare parts for all PALFINGER marine handling systems, lifesaving appliances (LSA), and marine cranes in Latin America. In addition, it also handles all new equipment sales. Our colleague in Rio, Guilherme Felix, will share the commissioning of two offshore knuckle boom cranes on a floating production storage and offloading vessel (FPSO) while using PALFINGER's acclaimed Smart Eye system.
Welcome to the hot spot for wind crane servicing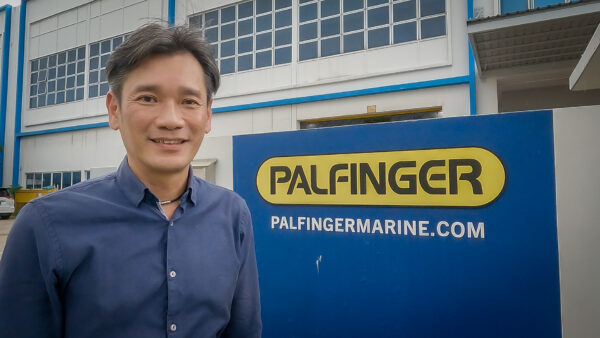 Our next stop is Singapore. This location is not only a service hub for LSA, governmental vessels, and offshore, marine, and wind cranes, but an LSA training center satellite too. It is also a special designated hub for wind crane servicing for fast developing wind farms. Chan Chang Hae will tune in from Singapore to show how the refurbishment of PALFINGER technology works.
At the heart of PALFINGER NEPTUNE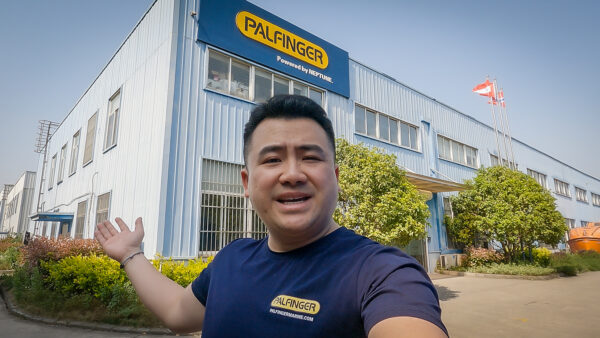 From Singapore we jet over to Shanghai, China, which is the home of PALFINGER NEPTUNE, our sales and service joint venture for LSA with Jiangyin Neptune Marine Appliances. Ji Tang's video will provide an insight into the NEPTUNE factory. As a special bonus you can look forward to gaining an insight into research and development management as well as lifeboat manufacturing.
The place to go for proficient LSA trainings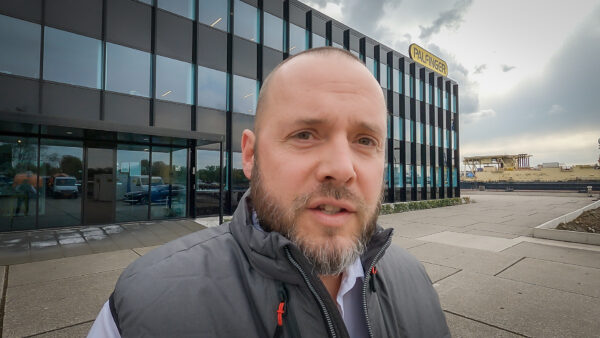 Now it's time to return to Europe, to Schiedam near Rotterdam in The Netherlands to be precise. This service hub is in charge of all European refurbishments alongside providing maintenance for marine and wind cranes, as well as deck equipment for cruise ships and ferries. It also houses the global training center focused on LSA. Jürgen Falch is looking forward to showing you around our state-of-the-art training facilities and workshops, as well as providing some shots of our high-tech products in action.
Meet our industrial service experts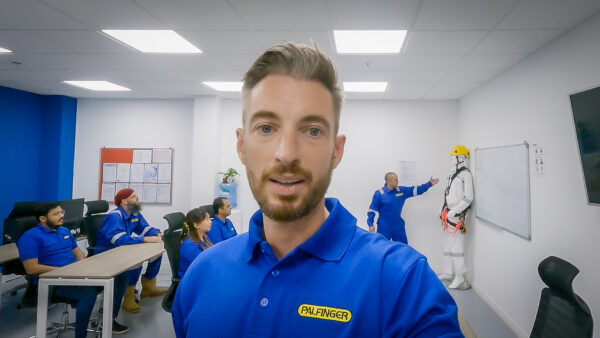 How about a bit of sun? Join us in Dubai, one of our locations in the Middle East that offers industrial services such as rope access. Nick Hubbard has not only promised to provide a few glimpses of the service hub itself, but also to explain what rope access is and single out some project highlights we have had the pleasure to contribute to over the last few years. Furthermore, you can expect an interesting introduction to non-destructive testing (NDT) applications within the marine industry. It's safe to say that Dubai may change the way you view PALFINGER.
Let's visit Russia's port city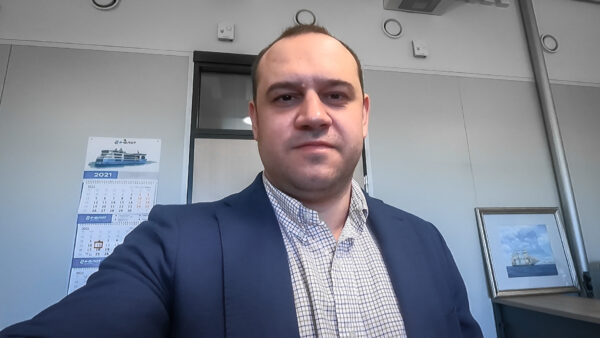 Let's cool down a little by heading up north to St. Petersburg, Russia. This service hub for LSA and marine cranes is the workplace of Dmitrii Beleznev. He works closely with Heinrich Schröcker, who, in turn, is located in Salzburg, Austria. Heinrich will go into more depth on what our Russian service engineers are specialized in before Dmitrii takes over, introducing  us to his esteemed colleagues onsite and telling us about their daily goal. The PALFINGER World Tour delivers insight from Russia, with love.


Cruise liners in excellent hands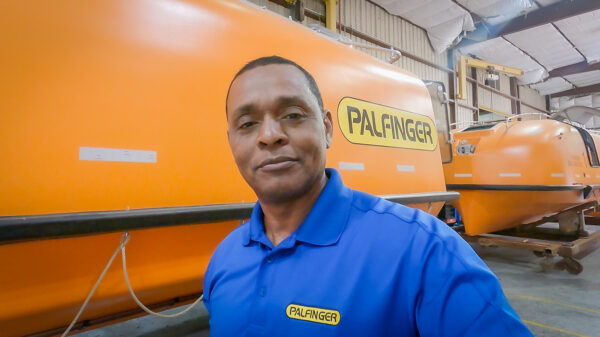 Last but not least, we hop over the Bering Strait to the US. We head down south to our service hub in Louisiana. This location specializes in the refurbishment of glass reinforced plastic (GRP) on LSA and davit repairs. It is equally prolific in organizing and executing annual inspections of various PALFINGER products. Gary Joseph is looking forward to showing us around his workplace and sharing some footage of a Florida-based team undertaking an LSA service job on a cruise liner.


These seven main service hubs and their employees represent our company in the world regions Europe, Latin America, North America, Africa, the Middle East, India, the Commonwealth of Independent States, and Asia-Pacific. Above that, this strong service network illustrates that PALFINGER is indeed a global group with strong regional roots. The PALFINGER World Tour 2021 – MARINE EDITION will provide more detailed insight into our global service hubs and the people behind them. We hope you'll join us in celebrating true excellence in marine solutions on the 16th of June 2021.
Have a look at our diverse program and register for the event here.